Firewater Pump Packages
Firewater pump skid consisting of 20" x 10" discharge head, Amarillo right angle gear, and driven by a Caterpillar 3406DITA diesel engine.  Package includes built in fuel tank with pneumatic control panel.  Unit in accordance with NFPA 20. 
Dry weight: 11,892 lbs.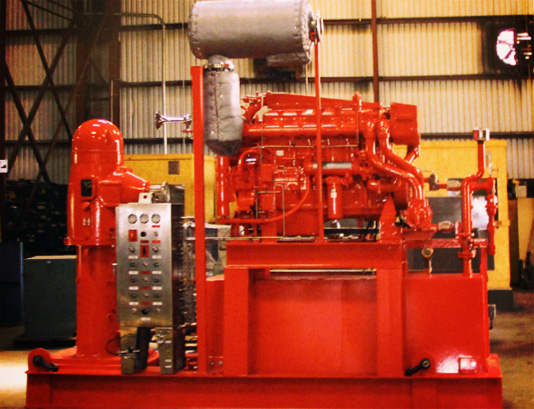 Chemical Injection Pump Skids
Chemical injection skid package consisting of (1) Milton Roy MCH161 driven by a Baldor 3HP, TEFC motor, and (2) Milton Roy RT11 pumps driven by Baldor A/t HP, TEFC motors.  Unit includes stainless steel piping, valves, and instruments. 
Dry weight: 3,500 lbs.